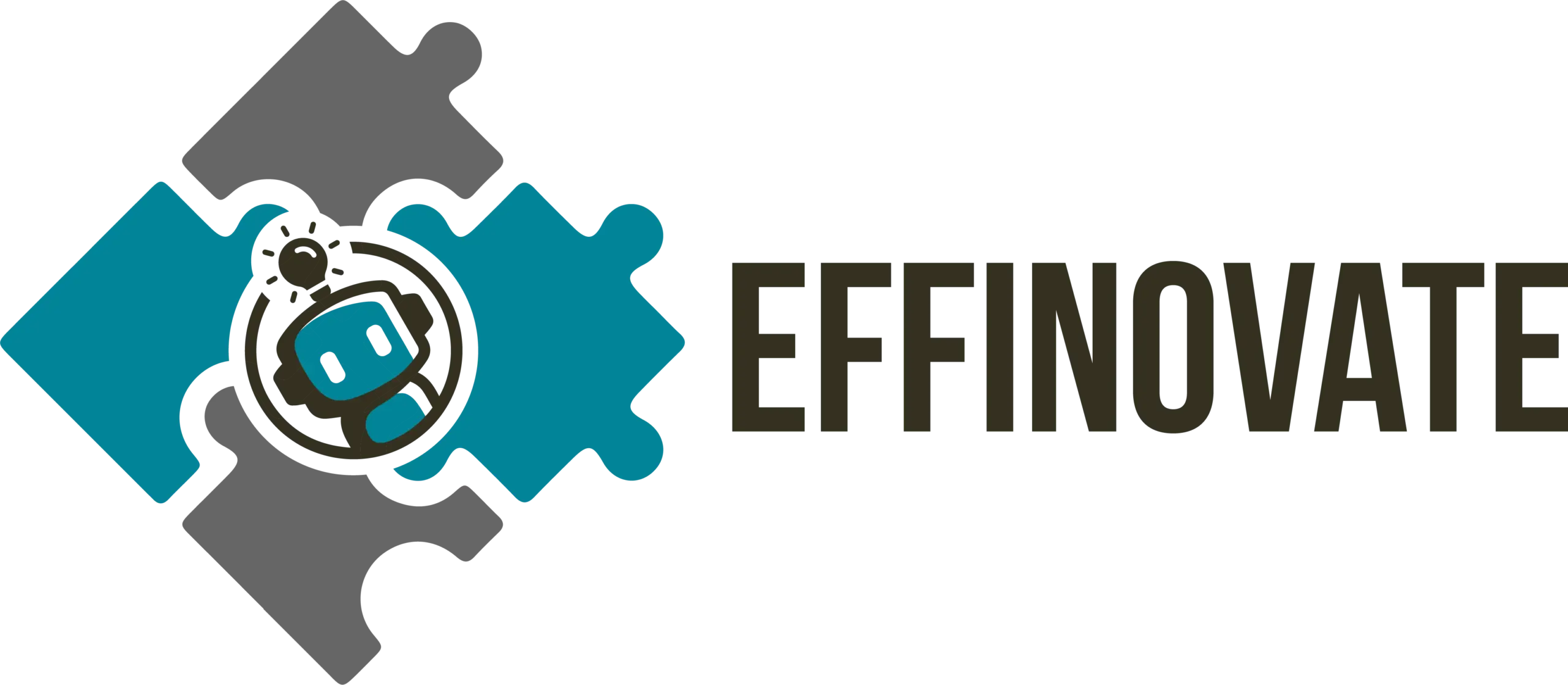 EffinoTransform System – Unlock Tailored Business Efficiency
For Businesses Desiring Innovation. Achieve Seamless Automation This October.
This October, transform your operations with a whopping discount on our premium EffinoTransform System.
You will receive:
A custom plan for your business
A consultation with an automation expert
A free automation guide
Free priority support for 3 months

The Effinovate Promise
Imagine a workspace with reduced manual tasks, where automation drives efficiency and fosters innovation.
That's the transformation Effinovate promises.
We believe in the transformative power of this. If we can't help you and cannot produce a brief for your business, we promise a complete refund.
Unlock value worth over £2,000, find out if you're suitable on a FREE call.
Bonuses Tailored for Your Success
Custom Brief
A comprehensive guide to your manual processes, highlighting potential solutions and key focus areas. (Worth £997)
Consultation with an Expert
Benefit from a 1-hour expert consultation on optimising your business processes. (Worth £167)
Automation Guide
Instant access to a downloadable guide on identifying manual processes in your business.
Priority Support
Enjoy free priority support, ensuring smooth operations for the first 3 months. (Worth £897)
What Our Clients Say
Charlotte M. – Associated British Foods plc (ABF)
Working together to build a bespoke data capture and analytics tool for people data across ABF plc, Giuseppe quickly understood and built a tool to deliver our ambition. Highly responsive and pragmatic to work with, Giuseppe was readily available to adjust the tool after the pilot and in response to customer feedback. Overall the project was a success and what would have been a painstaking process for all involved was far more effective and efficient as a result.
Harry L. – Arpenter
Giuseppe helped us automate a very laborious process in our everyday workflow saving us 3+ hours on every project, making every project a lot more profitable! He understood our brief straight away and within a short time frame came back with a draft copy for us to review. Giuseppe has incredible knowledge of excel and is truly a master in his field. He is very responsive and friendly, we would 100% recommend him to anyone wanting to automate any excel process and will be using him again soon!
David C. – Liquasil
We worked with Giuseppe on a project that required a price calculator with a nice looking, branded front-end for data entry that could be used easily by roofing contractors and our staff alike. Having explained the brief once, Giuseppe delivered the project within a couple of days and it was correct first time. We will be utilising his services again.
Ready To Transform Your Business With Intelligent Automation?